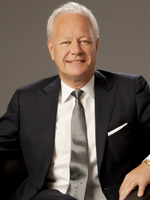 Richard Millard
Chairman and CEO
A well-known and highly respected industry veteran, Richard Millard has been at the helm of Trust Hospitality for nearly three decades. Prior to joining Trust, the UK-born hotelier served in management positions with some of the world's most recognized hotel companies, including Hyatt, Sheraton and Hilton. A self-described "lifetime hotelier," he led Trust into the boutique segment and continues to guide its development and growth.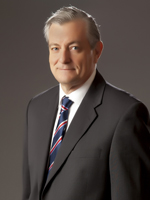 Michael Register
Partner and Head of Development
A former practicing attorney who also founded, developed and sold a successful software company, Michael Register brings a wealth experience to the hospitality industry. Prior to joining Trust Hospitality as a partner, he was Senior Vice President of Business Development and General Counsel of the acclaimed Nikki Beach. Born in New York, he grew up in Florida and has lived in Sao Paulo and Miami.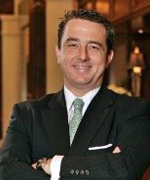 Florent Gateau
Senior Vice President of Operations
Florent Gateau is currently the founder of New World Concept Group. A talented and enthusiastic hospitality professional with 20 years of upper-level management experience, Gateau has been responsible for the operations of some of the most luxurious properties in the Americas.
Under his group, Gateau began advising for Mukul resort's board of Directors and operational team, in Nicaragua with their opening launch in 2013 , as well as the rebirth and repositioning of Frank Sinatra's famed CalNeva in North Lake Tahoe and the Historic Aetna Springs in Napa California, Prior to these launches, he was the advisor to the National Hotel and CIDinvest USA to oversee their US assets and the launch of the $15 million renovation of the hotel.
Prior to the National Hotel, he spent a year as Managing Director of ONE Bal Harbour Resort, Spa & Residences in nearby Bal Harbour, where he helped ownership take their newly acquired property to a Small Luxury Hotels of the World level. Prior to One Bal Harbour, Florent was the opening general manager at the Viceroy Miami at Icon in Brickell, Florida from 2008 to 2010; this included the launch of the 1800 unit Icon brickell for the related group and all of the residential amenities, from conceptualizing of the spa to the nightclub venue and bringing in Michael Psilakis and Donatella Arpaia as the culinary concept for EOS, the signature dining venue.
Before Viceroy, Gateau was the Managing Director of Acqualina in Sunny Isles, Florida, from 2006-2008; he came in after the opening, back to Rosewood Hotels and helped in the relaunch of the Condo Hotel and Resort amenities, Florent Gateau was the opening Hotel Manager of The Setai in Miami Beach from 2004 to 2006. He helped create the brand with Manvinder Puri, the regional VP for GHM hotels. The branding and concepts were all customized to create the luxury leader of the Miami Beach market place.
Before coming back to Miami, Gateau enjoyed a successful run with Rosewood Hotels and Resorts, including Hotel Manager of the renowned Mansion on Turtle Creek in Dallas and as opening team and Resort Manager of Las Ventanas al Paraiso, Baja California Sur in Los Cabos, Mexico from 1997-2003. Florent was instrumental in the creation of the destination resort in the beginning of the Los Cabos area. Fluent in English, Spanish and French, Gateau was born and raised in Europe and currently resides in Miami but mostly in the coach section of an American Airline plane.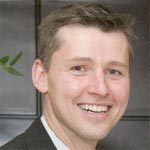 Edmund Sulzman
Senior Vice President of Operations
A 25-year hospitality industry veteran, Edmund Sulzman has vast experience operating independent boutique hotels, most notably for Kimpton Hotel Group and W Hotels. He has worked in many major U.S. markets, including Boston, New York, San Francisco, New Orleans, Honolulu, Portland (Oregon and Maine) and Seattle. Born in the Northeast, he is currently based in Manhattan and oversees the Northeast region for Trust.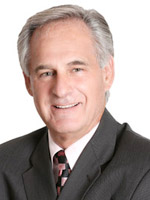 Greg Kaylor
Vice President Technical Services
Born in Indiana. With over 40 years of diverse experience from boutique and lifestyle brands, to corporate and resort properties. Serving tenures as Vice President of Operations, and Director of Operations while with TECTON, Kaylor held direct operational oversight responsibilities for well over 100 properties both Franchised and Independent hotels throughout the United States and the Caribbean.
Carlos Santos
Director of Operations for Central & South America
Born in Bogota. Carlos has over 18 years of experience in the Hospitality Industry. He started as manager in training, then became General Manager and finally Director of Operations for 12 hotels with over 1,200 rooms at Hoteles Royal. He has also held managerial positions at Andres Carne de Res, Continental Hotel in Bogota and Club Campestre El Rancho. Besides from being the General Manager of our property Hotel B3, he currently oversees the Central and South America region for Trust.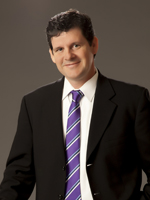 Dave MacRae
Vice President of Finance
Responsible for the day-to-day implementation and compliance of financial controls across the Trust Hospitality portfolio, Dave McRae has more than 19 years of industry experience. While at Omni Resort at Champions Gate, Fla., he managed a $200 million budget and led owners through a $150 million property financing. Previously, the proud Midwesterner was the area controller of Atlanta's Omni CNN Center, overseeing six hotels.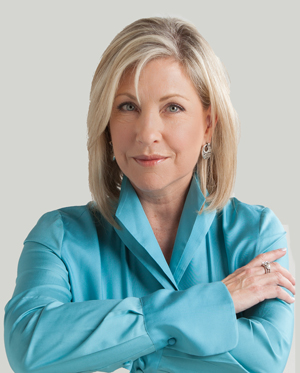 Teri Merritt
Vice President of Marketing
A Florida native, Teri has successfully led and re-invented the marketing, digital and distribution efforts in the hotel industry for the world's largest Hospitality company, Marriott International for 25 successful years in various executive marketing roles, the latest as VP of Brand Marketing & eCommerce for Marriott's Americas Continental division. Her expertise in various continents, including Latin America, Europe and the Middle East, gives her the global understanding to strategically direct and achieve profitable marketing initiatives in different hotel types across multiple geographies. She provides strategic and tactical direction to the Trust portfolio in the Marketing & Digital disciplines.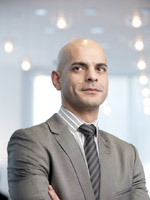 Fred Khoury
Vice President of Sales
Prior to his role at the Islamorada Resort Company, Khoury spent time at the Viceroy Miami Hotel, located in Brickell Miami. His role was to reinvigorate the hotel image and increase its presence, both online and within the community. As a key member of the hotel's executive team, he was responsible for all aspects of the hotel's marketing, sales, catering public relations and revenue generation efforts.
Prior to his move to Miami, Khoury spent the majority of his career in Chicago, where he was the opening Director of Sales and Marketing for the first Radisson Blu Hotel in the U.S. Prior to his position at Radisson Blu Hotel, Khoury served as Director of Sales at Hard Rock Chicago, where he oversaw individual and group sales, as well as catering. He also spent seven years with Hyatt Hotels, most notably as Director of Sales and Marketing for the Park Hyatt Chicago.
Recognized for his understanding of the hospitality industry and hospitality management, Khoury combines marketing acumen with sales experience to drive gains in revenue, market share and ADR performance. His accolades include nomination for Marketing Plan of the Year by Carlson/Rezidor (2012) and Team Player of the Year (1998).
Raised in Limassol Cyprus, Khoury moved to Montreal Canada where he earned his Bachelor's Degree in Hotel and Restaurant Management from LaSalle College. Since his move to Miami in 2013, he has quickly integrated into the local Miami community, enjoying the diversity and pulse of the city and plans on making it his home for the long-term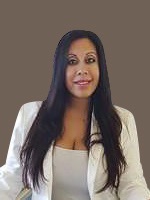 Cindy Duran
Corporate Human Resources Director
Born in sunny Miami, FL. Passionate about people, service and hotels. Wyndham, Starwood Hotels and Morgan's Hotel Group were the pillars of her experience in operations and Human Resources teams for over 10 years. She now focuses on bringing talent, passion, efficiency and technology together to create a great company culture at Trust Hospitality.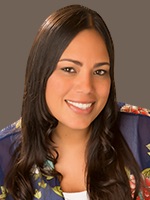 Alexandra Novella
Corporate Director of Sales
As Corporate Director of Sales for Trust Hospitality, Alexandra Novella puts more than 15 years of hands-on hospitality industry experience to the test as she leads the company's corporate sales and marketing programs. Previously, Novella held management positions with award-winning hotels, including the Sonesta Key Biscayne & Coconut Grove, Canyon Ranch Hotel & Spa in Miami Beach and Indura Beach & Golf Resort in Tela Bay.