Richard Millard
Chairman and CEO
A well-known and venerated industry veteran, Richard Millard has been at the helm of Trust Hospitality for nearly three decades. Prior to joining Trust, the UK-born hotelier served in management positions with some of the world's most recognized hotel companies, including Hyatt, Sheraton and Hilton. A self-described "lifetime hotelier," Richard continues to guide Trust's development and growth.
Michael Register
Partner and Head of Development
A former practicing attorney who also founded, developed and sold a successful software company, Michael Register brings a wealth experience to the hospitality industry. Prior to joining Trust Hospitality as a partner, he was Senior Vice President of Business Development and General Counsel of the acclaimed Nikki Beach. Born in New York, he grew up in Florida and has lived in Sao Paulo and Miami.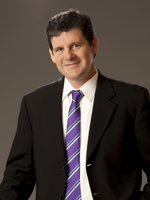 Dave MacRae
CFO - Vice President of Finance
Responsible for the day-to-day implementation and compliance of financial controls across the Trust Hospitality portfolio, Dave McRae has more than 19 years of industry experience. While at Omni Resort at Champions Gate, Fla., he managed a $200 million budget and led owners through a $150 million property financing. Previously, the proud Midwesterner was the area controller of Atlanta's Omni CNN Center, overseeing six hotels.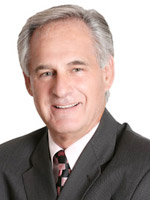 Greg Kaylor
Vice President Technical Services
Greg has over 40 years of diverse hospitality experience. In addition to his tenure with Trust Hospitality, Greg has held direct operational oversight responsibilities for well over 100 properties throughout the United States and the Caribbean. Currently, Kaylor is responsible for creating integrated programs and processes for new hotel projects and renovations to ensure optimal implementation of construction, redevelopment, and renovation projects.
Edmund Sulzman
Senior Vice President of Operations
A 25-year hospitality industry veteran, Edmund Sulzman has vast experience operating hotels, most notably for Kimpton Hotel Group and W Hotels. He has worked in many major U.S. markets, including Boston, New York, San Francisco, New Orleans, Honolulu, Portland (Oregon and Maine) and Seattle. Born in the Northeast, he is currently based in Manhattan and oversees the Northeast region for Trust.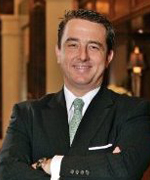 Florent Gateau
Senior Vice President of Operations
A talented and enthusiastic hospitality professional with over 20 years of upper-level management experience; Gateau has been responsible for the operations of some of the most luxurious properties in the Americas, including Mukul Resort in Nicaragua, One Bal Harbour, Viceroy Miami and The Setai. Born and raised in Europe, Gateau now resides in Miami where he oversees the Caribbean & Florida region for Trust.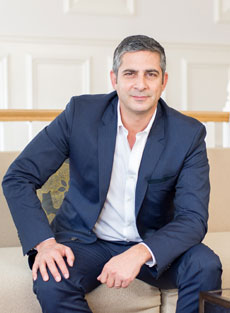 Olivier Servat
Vice President of Operations
Servat's hotel experience extends internationally to US, France, Morocco and Nigeria, where he was responsible for managing operations on behalf of several luxury hotel brands such as W, Le Meridien and Melia. Currently, Olivier brings his unique expertise in brand development, opening strategies and hotel operations to Trust Hospitality.
Teri Merritt
Vice President of Marketing
A Florida native, Teri has successfully led and re-invented the marketing, digital and distribution efforts in the hotel industry for the world's largest Hospitality company, Marriott International for 25 successful years, most recently as VP of Brand Marketing & eCommerce for Marriott's Americas Continental division. Her expertise in various continents, including the Caribbean, Latin America, Europe and the Middle East, gives her the global understanding to strategically direct and achieve profitable marketing initiatives in different hotel types across multiple geographies. She provides strategic and tactical direction to the Trust portfolio in the Marketing & Digital disciplines.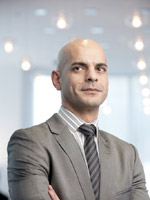 Fred Khoury
Vice President of Sales
Raised in Limassol Cyprus, Khoury moved to Montreal Canada where he earned his Bachelor's Degree in Hotel and Restaurant Management. Prior to his move to Miami, his seven-year career with Hyatt took him to Chicago, where he opened the Park Hyatt Chicago, the Radisson Blue and Hard Rock Chicago. Most recently, Khoury worked as Director of Sales for Islamorada Resort Company's four resorts and The Hotel of South Beach. Khoury combines marketing acumen with sales experience to drive gains in revenue, market share and ADR performance to Trust Hospitality's hotels and resorts.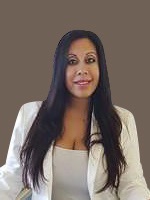 Cindy Duran
Corporate Human Resources Director
Born in sunny Miami, FL, Cindy is passionate about people, service and hotels. Wyndham, Starwood Hotels and Morgan's Hotel Group were the pillars of her experience in operations and Human Resources teams for over 10 years. She now focuses on bringing talent, passion, efficiency and technology together to create a great company culture at Trust Hospitality.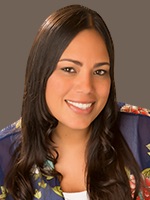 Alexandra Novella
Corporate Director of Sales
As Corporate Director of Sales for Trust Hospitality, Alexandra Novella puts more than 15 years of hands-on hospitality industry experience to the test as she leads the company's corporate sales and marketing programs. Previously, Novella held key sales positions with award-winning luxury hotels, including the Sonesta Key Biscayne & Coconut Grove, the launch of the first luxury wellness resort in Miami Beach, Canyon Ranch Hotel & Spa, and Indura Beach & Golf Resort in Tela Bay, Honduras.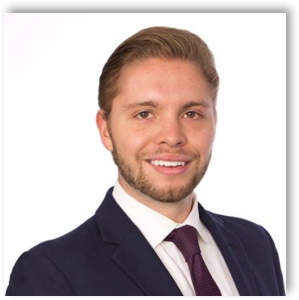 Marco Roca
Director of Business Development
Marco leads Trust's business development efforts throughout the Americas. Marco grew up in the industry and draws on his experience with investment banking at J.P. Morgan in New York City, in consulting with Horwath HTL in Miami, and with previous organizational leadership at charities he has started and in university governing bodies. Marco was born in Mexico City and is a tri-citizen of the United States, Mexico and France